About your Police Department
Thank you for visiting "YOUR" Crescent City Police Department (CCPD) webpage. Our department embraces a community policing philosophy that focuses on customer service and professionalism with a mission to, in partnership with our community; promote the quality of life by providing police Service with Integrity and Respect, by solving crimes, preventing crime, and protecting the rights of our citizens.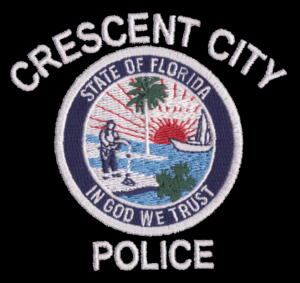 Values
Service
I will fulfill my obligations and passionately strive to complete my duties, investigate crime and enforce the law. Providing the best possible service to the citizens of Crescent City
Integrity
My character in my professional and personal life will portray the highest sense of honesty and virtue in both my words and actions.
Respect
I will always show empathy and fairness toward those I serve, regardless of their differences or position in life.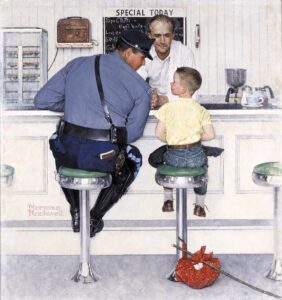 Contact Us
Crescent City Police Department
19 North Summit Street
Crescent City, FL 32112
---
EMERGENCY: 911
Non-Emergency Dispatch:
Putnam County Sheriff's Office: (386) 329-0800
General Inquiries
Main number & Admin: (386) 698-1211
FAX: (386) 698-3485