Our Mission
To provide excellence in patient care, rescue, fire prevention and suppression. This shall be accomplished through innovation, teamwork, related educational programs and a commitment to our community.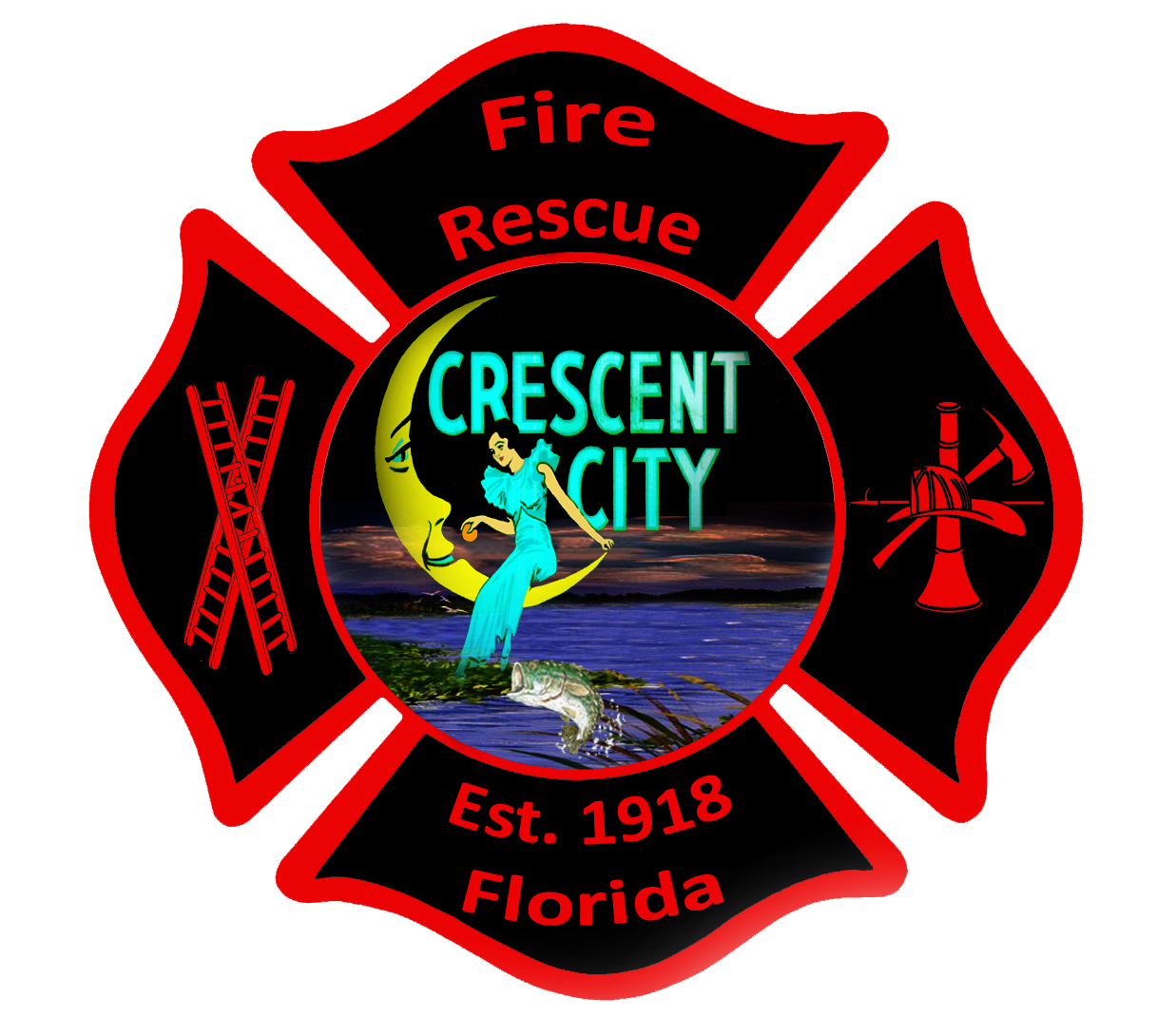 Who are We?
The Crescent City Fire Department is a small combination department comprised of paid staff and volunteers.   Our paid and volunteer staff  currently service an area of approximately 32 square miles with 2 fire engines, 1 squad/quick response vehicle, 1 tanker truck and a rescue boat.  Crescent City Fire Department  is manned at 201 N. Summit Street  Monday through Friday from 9:00AM to 5:00PM and supplemented with volunteers.
Our department responds to an assortment of emergencies ranging from medical response, motor vehicle accidents, wildland fire as well as structure fires.  We are dispatched through Putnam County Dispatch system to approximately  1,200 emergencies per year and also respond mutual aid for emergencies to the surrounding districts as well as Volusia County.
Our personnel are trained in all aspects of fire, water, vehicle and high angle rescue as well as emergency medical.  We are proud to provide an excellent level of service to our communities citizens we protect.
Firefighting is one of the most challenging and rewarding careers in the world today due to its ever changing technology and emergencies that require specialized equipment and personnel to respond to. Crescent City Fire Department is always looking for volunteers whom are willing to undergo training of many aspects to serve our community.  The majority of this training is paid for by the department.  Anyone who is interested should call 386-698-1212 or stop by our station Monday - Friday between the hours of 9a-5pm.
Welcome to our page and we look forward to serving and meeting you.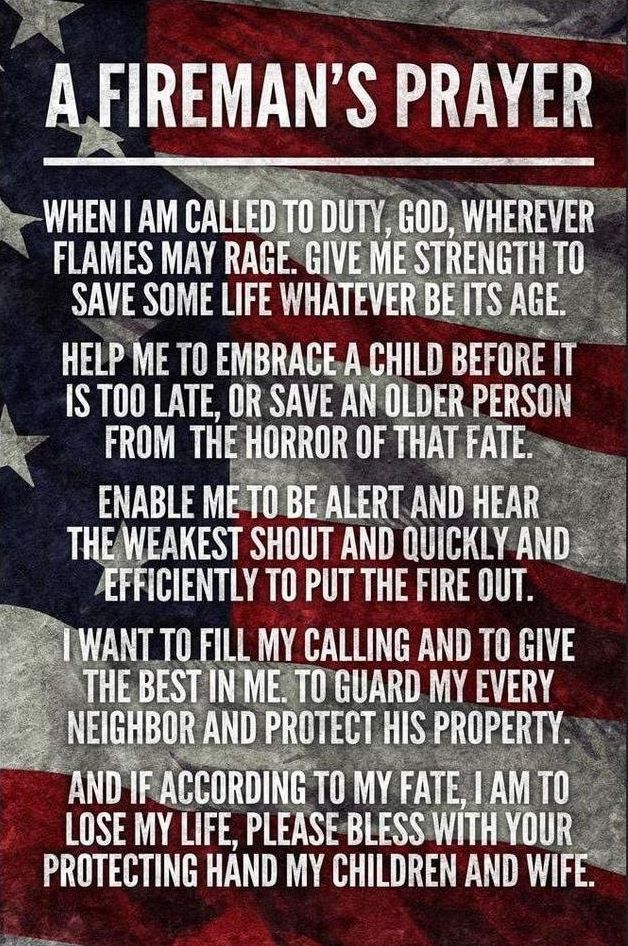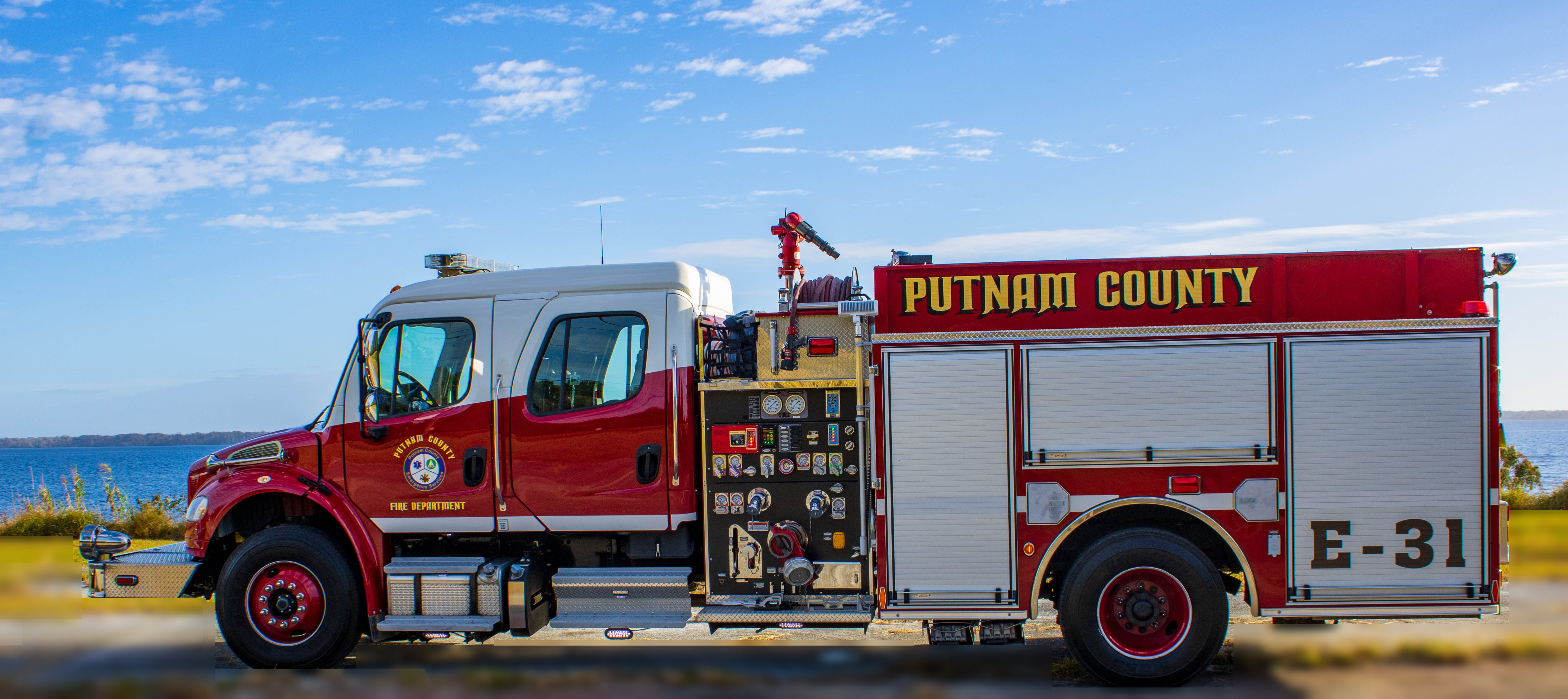 The Crescent City Fire Department has added a new road vehicle to its fleet. It's a 2010 Pierce Commercial Fire Engine that will allow us to serve our community more safely and efficiently. This "newer" engine has replaced the department's aging 1999 Fire Engine that was repurposed to another station in Putnam County.
This newer Fire Engine has a larger pump and can hold 1,000 gallons of water with an on-board foam system, exterior scene lighting for lighting up night scenes, a pre-plumbed bumper hose line for quick deployment, a remote control master stream device with headsets for hearing protection, and a backup safety camera.
The new engine was attained with the assistance of the Putnam County Director of Public Safety Keith "J.R." Grimes.