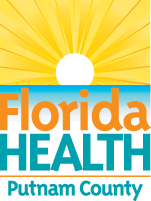 COVID-19 VACCINATION UPDATE
The Florida Department of Health in Putnam County (DOH-Putnam) is excited to announce they have received their first shipment of second vaccination doses for those who have already received their first vaccination. DOH-Putnam personnel will be calling those to schedule their appointment. This is a limited supply and as the doses become available, additional information will be provided. The link to register to receive a COVID-19 vaccine remains closed until staff can handle the estimated 9,000 citizens who have already registered. As soon as the portal reopens, a notification will be announced.
Until changed, DOH-Putnam will be vaccinating those who have registered and have received an appointment on Tuesday's and Wednesday's of each week at the Putnam County Fairgrounds. Appointments are required. Attached is a Moderna Vaccine Screening and Consent form that citizens can print out, complete and bring with them to their appointment. Officials continue to ask for everyone to exercise patience and understanding as we continue to this project together.
Questions about the COVID-19 vaccination effort in Putnam County can be directed to (386) 329-1904
(option 1) Monday through Friday, from 10:00 a.m. to 3:00 p.m.
Please continue monitoring the DOH-Putnam's webpage located at http://putnam.floridahealth.gov/ and our social media for updates related to this effort.
###